In order to reflect on impacts for wider human values and embed safeguards into technologies being introduced by Services Campaign projects, Peter and Lachlan have been holding workshops with members of Memory Machine, In My Seat and Panopticon. These workshops used the Moral-IT and Legal –IT cards developed as part of the Towards Moral-IT and Legal-IT research ongoing at Horizon Digital Economy Research.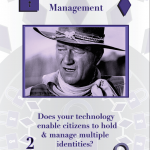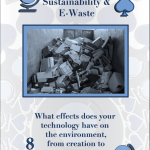 As mentioned in the previous blog, the Legal-IT cards translate a range of data related legal frameworks into card form, from the new EU General Data Protection Regulation 2016 and Network and Information Security Regulation 2016, to the earlier Cybercrime Convention 2001. The Moral-IT cards pose difficult ethical questions clustered under the themes of privacy, security, law and ethics, such as "IDENTITIES MANAGEMENT: does your technology enable users to hold and manage multiple identities?" or "SUSTAINABILITY AND eWASTE – What effects does your technology have on the environment from creation to destruction?". These thought provoking questions help participants to think of unexpected implications of their technology.
During a workshop, participants were asked to reflect on the technology they were building and identify an overall 'ethical risk' that may impact the social desirability of the technology and for its users, particularly in relation to its use of personal data. This could include the identity risks from sensitive data being compromised by poor data security practices, or personal privacy harms for individuals' private details being made visible to unexpected parties.   The groups used the Moral – IT and Legal-IT cards in a streamlined ethical impact assessment process to reflect on the overall risk, discuss and identify potential safeguards against these risks and also identify challenges of implementation of these safeguards. This activity resulted in a wide range of critical ethical questions being explored in relation to the technology with the cards and structure of the task enabling the participants to navigate the difficult ethical questions and link their technology to ethical and legal concerns more widely.
The cards were also used as part of workshop run by Lachlan and Martin Flintham, as part of their Digital Research funded project, to generate thought and encourage discussion about ethical implications of using the 'Internet of Things' in both the university and research environment.
We were pleased with how the participants took to the cards. They enjoyed using them and found them helpful in exploring and engaging with the ethical and legal issues in relation to their technology. They were received well, with their utility in structuring debate around complex topics. However, they also brought the wide range of issues to the fore. We are therefore encouraged that the cards have the potential to be a particularly useful tool in enabling technology developers and users to reflect on and navigate the complex ethics of their technology and produce more socially desirable technology as a result.
If you would like to know more, the Moral-IT and Legal-IT cards, and an outline of a way to use them, are now available to download online from 'Experience Horizon'– a website which provides opportunities to try out some of the outputs from projects conducted at Horizon Digital Economy Research. If you do choose to investigate them further, we would really like to build up dialogue on who you are, how you are using the cards, why and any feedback you have on the tool/process. Please send these on to lachlan.urquhart@gmail.com.
Members of the Privacy, Law and Ethics Cross Cutting Theme are planning analysis and preparing a paper to submit to the Journal of Responsible Innovation, towards the end of the year.
Finally, following a presentation of the project, the Privacy, Law and Ethics Cross Cutting Theme project has been neatly summed up in a visual form as can be seen below – our thanks and acknowledgment to Rikki Marr of HAWK&MOUSE.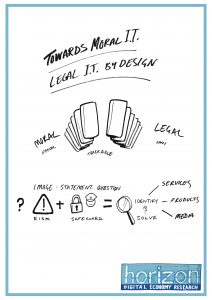 Written by: Lachlan Urquhart and Peter Craigon