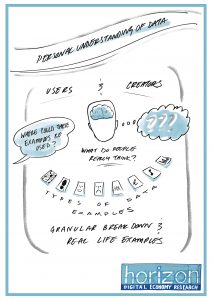 Our cross cutting theme investigating the ways in which people commonly understand the use of personal data in products and services mediated by algorithms is looking for participants to take part in an online survey.
The questionnaire will help our researchers to understand how users of online services think about different types of data.
Participation is voluntary and at the end of the questionnaire, you will have a chance to enter a draw for a £50 shopping voucher.
Access more information about the online survey and a link to the questionnaire here.