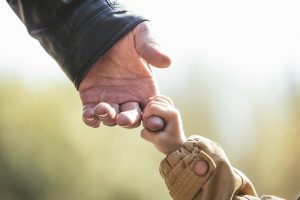 When I think about the Memory Machine, I often imagine an idyllic and comforting situation. I see my dad sat on a comfortable sofa with my two daughters beside him. They are watching what it looks like an old fashioned and magical television able to blend the past with the present, personal memories with archived facts. The Memory Machine has been set to go back in time to 1950 to portray my dad as an eight year old boy growing in Spain, a country devastated by the Civil War. A black and white picture appears. It is my dad as young boy with an unusual hair style, a forced smile, and dusty shoes. 'Is that you?' asks one of my daughters. His handmade clothes are full of meaning and information. The picture's background reveals his village in Cordoba, Andalusia. The pavement is made of cobblestones and you can see mules in the background. My dad starts talking about his childhood, the trips to the market, happy memories and funny anecdotes that contrast with the inherited sadness contained in the picture. Next, there is music in the background, a classic Spanish Pasodoble, with bullfighting footage but this does not go really well among my vegetarian daughters and the 'next' button gets clicked on a hurry. Images fade to present archived material from an exhibition supported by the Heritage Lottery showing children arriving to Southampton by boat. These are some of the children exiled in 1937. Well recorded and preserved memories triggering a new wave of questions.  I witness a learning conversation, a heritage acknowledgment, a connection with the past, an appreciation of the present.
My dad sadly died three years ago, leaving behind few scattered photographs and random video footage. While I will not experience the idyllic situation I have just described, maybe one day in the near future, I fantasise being on a comfortable sofa surrounded by my grandchildren. I will show them images of the 80's and we will laugh at the dresses I had to wear, the Pop music I used to love and together we will build new memories.
I am confident about the Memory Machine becoming the most popular Christmas gift in 2020. And to succeed on our rather ambition mission, we are currently engaging with those whose precious memories are fading. We are partnering with people with early symptoms of dementia, their cares and friends, with dementia care home managers and other end-users to ensure that the Memory Machine is designed for them and with them. During this user-centric design process we are also involving historians, media experts and companies like British Pathe or BBC to provide insights on access and curation of archived material. HCI researchers, artists and developers are taking into account all the user's requirements needed to ensure that the Memory Machine is technically sound and users can easily upload personal data while linking it to factual information. IT Law also plays an important role in the proposed architecture and we will consider carefully the larger ethical implications including post mortem privacy, succession of digital memories and issues linked to the Right to Be Forgotten.
A first prototype will soon be co-developed in the context of memory loss as a health application in dementia care. An initial workshop will take place at the Institute of Mental Health in April (contact me if you would like to participate: Elvira.Perez@Nottingham.ac.uk). Once we have a Memory Machine that actually works, we will consider other contexts including end-of-life repository or digital souvenirs.
This is a product I would want for myself, a factory for idyllic and comforting moments.
Elvira Perez, Associate Professor of Digital Technology and Mental Health, Faculty of Medicine & Health Sciences