Material objects are undoubtedly powerful conveyors of memory. We need not search too far to find compelling evidence of this phenomenon. Whether personal keepsakes and mementos, or social and cultural artefacts, material objects by their simple presence can trigger, elicit and evoke feelings, associations and memories.
The nature of such objects can be a quite complex picture. On the one hand, there are objects that from the moment on their mental conception are 'destined' to become Things of import and notice. For example the Parthenon temple was designed to be a statement, a cultural monument, while the first drawing handed to you by your nephew is going to forever be treasured. On the other hand many objects that are normally unnoticed, or even quite mundane, may suddenly become elevated from mere objects into notable Things of Significance simply by some act, event or association. An ordinary mug gifted by a loved one may forever be cherished and used daily, while the otherwise normal THF134576 bus[1], which Rosa parks refused to give up her seat in, is nowadays found on display as a historical artefact and icon for an entire movement. Essentially they become Meaningful.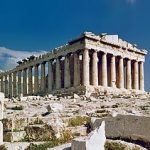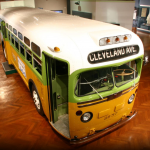 With the above in mind it can be understood that material objects have an 'existence' of their own. Being tangible they exist in space and time, and through interactions with people and other objects they can become Things, and more pertinently, can acquire a Record of sorts. On the more ephemeral side, it can be imagined that any object that we interact with in some way, leaves a footprint in our memories: we observe and maybe touch them; we remember facts and stories about them; and sometimes we recount and communicate these stories to others. Sometimes we make detailed documentation and likenesses of them, in writing and in art. Thus these things begin to gain a Record which can serve both as a way of sharing them within and beyond their actual physical existence.
Such records are valuable and often crucial in reconstructing the meaning of things outside of the limitations of oral history. And between the prevalence of museums and cultural heritage organisations, and the popularity of things such as eBay the Antiques Roadshow, it is also reasonable that such Records are often found fascinating by wider – and also very specific[2] – audiences. A very telling example demonstrating this phenomenon was the Significant Objects project[3]. The way they achieved this was to first procure several seemingly worthless objects from auctions and flea markets. They then got authors to endow each object with a detailed fictional backstory and proceeded to place them up for auction on eBay. Just by giving a 'story' to these objects their perceived value increased dramatically and they were all auctioned off at values vastly larger than their original purchase price. The intangible sense of Meaning or even Identity that these objects where artificially given was a strong enough catalyst to change each from ordinary clutter to extraordinary artefacts of meaning.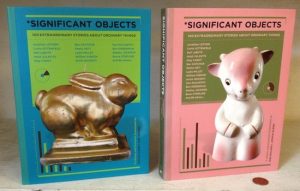 So how does all this relate to the Memory Machine and Mixed Reality Objects? Well, part of the answer lies with the increasingly prevalent Digital Records. The Digital Information age we currently live in revolves around the rapid creation and dissemination of information. Compared with just a few decades ago, the rate by which we can create and consume digital information has increased astronomically, and shows no signs of slowing down. Now this has in itself introduced new and very complex questions and issues, which are going to occupy researchers for the considerable future, but it has also given us more powerful and varied ways of recording and sharing information about the things we care about – and seemingly making that information 'perfectly everlasting'. For an obvious example, we can now so easily shoot super high resolution pictures, videos and audio of our families, friends, possessions and experiences at any time, off the smallest, most convenient and pervasive devices that reside in our pockets. We can save, duplicate and share that content with anyone around the world instantly. And we can keep doing it non-stop, whether prudent or not.
Just this case has so very many short and long term, direct and knock-on, effects for our personal and social lives. These digital records will never fade. Good or bad, they are here to stay. We in effect can achieve 'perfect' recollection, dare I say we could possibly experience 'total recall'. The faces in the photographs will not fade. The voices in the video and audio recordings will not wear out and become scratchy echoes. We currently may have only had a couple of posed sepia photographs of our great grandparents, which have faded from their original blurry – almost airbrushed – quality. Those few fragments of memory conveyed just enough uncertainty and mystery to excite our imaginations. It will not be the same for the next generations. The children of our children will not have to wonder what we looked and sounded like. They will find out, through the thousands of 4K HD videos that we posted on social media in a narcissism driven need to project and immortalise our ideal selves.
And the same applies to our 'Things'. Every time we tweet a picture from our road trip, with our family car in the background, we are essentially creating a 'Digital Footprint' – in the form of that picture and tweet text – that relates to that particular car. Every time its number plate gets registered somewhere a trace is created. Every time we take that car for an MOT we create a footprint in the form of a certificate and a receipt. We keep these things for different reasons, but we can use all of them to reconstruct a detailed history of that car. What it was, where it was, how we used it, and what it meant to us. And conversely, it can do the same for us, acting as stimuli that remind us of past experiences.
Further complicating this picture, we have technology driven phenomena such as the Internet of Things, which encompass the idea of embedding technology into objects and the environment, most of which in one way or the other create even more data and information about that object and its owners. So now we have cars with on-board sensors such as GPS, tracking everything the vehicle does, for ourselves, our mechanics, and more sinisterly, our insurance brokers.
So between the stories we create and keep about them, and the traces that are captured automatically though pervasive technology, the objects around us are now acquiring ever increasing Digital Records about themselves and us. Several questions should therefore be asked: Is this reasonable? Is it practical? Is it worth it? Is it sustainable? Is it safe?
The answers to most of these questions are going to be – as with most things – somewhere in the middle. It can be strongly argued that digital records are a reality that we have to now deal with. Even if one was to never personally record any such information themselves, other people, systems and environments would most possibly capture traces of them.
Thus awareness and the ability to manage and regulate your information – and that of your objects and environment – becomes a necessity.
Furthermore it bears keeping in mind that the paradigms that we currently have in mind about what can constitute the footprints in a Record will also change. The current obvious examples of text, images, video and audio are defiantly powerful types of content for a Record. But increasingly there are other forms. Vast quantities of data can be aggregated and made sense of and tell stories of our behaviour. Snippets of information that we would normally discount, such as the use of rail and payment cards, location data from our phones, our monthly utility bills and shopping lists can all be used to identity and reconstruct patterns of behaviour with astounding accuracy (or baffling inaccuracy). In addition new forms of imaging technology might very well surpass what we concretely consider as a visual footprint. 3D scanning is becoming an increasingly able and affordable technology that can be used straight off our phones. So what happens when instead of pictures of our children, we have 3D scans of them? What happens when we can then experience those captures in virtual and augmented reality? When we can 3D print copies of cherished things at will, or as has already been attempted, bring them back to life as holograms… ?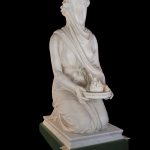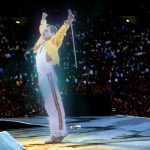 So we introduce the idea of Mixed Reality Things – that is objects and identities that can exist in both the material and the digital realms, consisting of the amalgamation of their Records and can be experienced through several different mediums. They are persistent and can effectively and powerfully convey memories and experiences, evoking the feelings, reactions and wonder. The Memory machine can draw upon this concept to and the discourse above attempts to demonstrate that deep consideration must be given when drawing the concepts and goals of the project. We see how both stories and objects are powerful effectors for memory, with one bringing about the other and vice versa. We must consider how stories can be elicited and told around objects. And we must account for the fact that objects can trigger and enable storytelling. Thus to serve its function, the Memory Machine must be able to accommodate these facets.
In the Memory Machine workshops both cases have surfaced, with participants pursuing ways of capturing stories and experiences inside material artefacts, and conversely examining ways of 'immortalising' the form and likeness of objects through captures such as images and even 3D scanning and virtual reality, thus enabling new ways of experiencing them.
Projects such as Mixed Reality Storytelling[4], and the Armchair Gallery[5] have employed such capture and dissemination techniques, and they could be incorporated into the Memory Machine as well, while also enabling the ability to carefully manage the content by retaining control of the authorship and access of the data through platforms such as Chronicle.
Dr Dimitrios Darzentas
Find out more at www.MixedRealityStorytelling.net
[1] https://www.thehenryford.org/collections-and-research/digital-collections/artifact/316872/
[2] https://www.atlasobscura.com/lists/the-ultimate-list-of-wonderfully-specific-museums
[3] http://significantobjects.com/
[4] http://www.mixedrealitystorytelling.net/
[5] http://imaginearts.org.uk/programme/armchair-gallery/